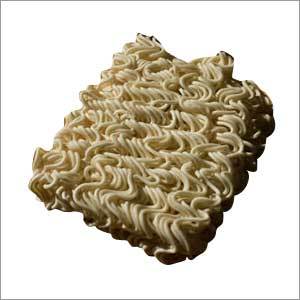 Product Description
Our Instant Noodles are rich in flavors to fulfill your taste buds. We are offering them to customers in different packaging options and flavors to fulfill their individual requirements. Easy to cook, our offered noodles are prepared to fulfill strict hygiene requirements of food safety standards. They are perfect quick-snack between meals and very easy to cook. In addition to this, our Instant Noodles contains hydrolysed groundnut protein and MSG that is used as a flavor enhancer. Widely consumed by children, these noodles are available in different packaging options.
Frequently Asked Questions
1. What are instant noodles?
Instant noodles are pre-cooked, dried noodles that come with a flavoring packet. They can be cooked quickly in boiling water or microwaved in their container.
2. Are instant noodles healthy?
Instant noodles are not considered a healthy option, as they are high in sodium, fat, and calories. Additionally, the processed ingredients and preservatives used to make them can be unhealthy.
3. What is the difference between ramen and instant noodles?
Ramen is a type of Japanese noodle dish that is usually served in a broth. Instant noodles are pre-cooked and dried noodles that come with a flavoring packet.
4. How long do instant noodles take to cook?
Instant noodles typically take 3-4 minutes to cook in boiling water. They can also be microwaved in their container for about 2 minutes.
5. Are instant noodles vegan?
Not all instant noodles are vegan, as some brands may contain animal products. However, there are vegan-friendly brands available that do not contain any animal ingredients.
Enter Buying Requirement Details
AICO FOODS LTD.
44, Hirabhai Market, Diwan Ballubhai Road, Kankariya, Ahmedabad - 380002, Gujarat, India
Phone :08045803149
Mr Amitt Chopraa (Manging Director)
Mobile :08045803149